Grants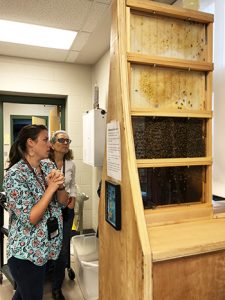 The BEF strives to make our grant application process as straightforward and productive as possible for all involved.  The goal is for all Bedford Educators to be successful within the program.  To this end, BEF publishes updated guidelines for the application process as well as current focus areas annually.  Please read the information on this site closely and email the BEF to find out who your building representative is to get more information.
Once all applications have been received, a special committee made up of a selection of BEF Directors, a member of the SAU 25 Administration and volunteers from the community meet to make decisions on awards.
More information about specific categories is here.
FIRST Program Grant
2021-02-19T12:28:56-05:00
FIRST (For Inspiration and Recognition of Science and Technology) was founded in 1989 by Dean Kamen to inspire young people's interest and participation in science and technology. FIRST designs accessible, innovative programs that motivate young people to pursue education and career opportunities in science, technology, engineering, and math, while building self-confidence, knowledge, and life skills.
While it is best known for robotics competitions, FIRST is More Than Robots. FIRST participation is proven to encourage students to pursue education and careers in STEM-related fields, inspire them to become leaders and innovators, and enhance their 21st century work-life skills. FIRST® began with 28 teams in a New Hampshire high-school gym. Today, the four FIRST programs reach over 400,000 young people annually.
This FIRST Program Grant by BEF, seeded by a generous donation from Dean Kamen in honor of tonight's event, will augment and expand the existing robotics and STEM specific programs in the Bedford Schools. Future grant recipients of the FIRST Program Grants must demonstrate a dedication to STEM focused programs and related professional development. We are thrilled to kickoff this new partnership to inspire and support science technology, and engineering opportunities for our students.
Hilary Meyers Excellence in Foreign Language Grant (HMEFLG)
2021-02-19T12:28:21-05:00
In the 2013 BEF grant cycle, the Bedford Education Foundation (BEF) accepted the generous donation of Seth Meyers to establish a permanent educational grant named the Hilary Meyers Excellence in Foreign Language Grant (HMEFLG) to be used for the advancement of foreign language education in Bedford schools. The HMEFLG review process is incorporated into the BEF grant cycle.
In the years since it was established, the HMEFLG has funded grants to enable our language teachers to participate in various study abroad programs enabling teachers to immerse themselves in their chosen language and culture. Most recently, we funded a grant for one of our Spanish teachers to enroll in an immersion program in Costa Rica. This fund has also supported grants for visiting artists and musicians for World Language Day, as well as Organic World Language Training to shift how our students learn foreign languages in all grades from 5-12.
We are especially proud that the BEF and HMEFLG has been instrumental in the establishment of Sister Schools in Spain, France, and Taipei.
With the support of the BEF, we sent the BHS Dean of World Languages to the proposed sister school sites in France and Taipei. The Taipei trip was very successful in establishing the relationship between the schools. The summer trip to the Jeanne d'Arc school in Mazamet, France enabled the final plans for the first French student exchange. Meeting the staff of the schools in person was integral in creating connections between the French teachers and our BHS teachers in order to have our students participate in the program and begin to authentically use the French language by communicating with the Jeanne d'Arc students.
Student Support Grant
2021-02-19T12:26:56-05:00
The Bedford Education Foundation has funded numerous grants over the years focused on the mental health and cognitive development of the student population. Student support grants play a vital role in helping educators assist students in recognizing and rising above barriers to learning. Student support initiatives reduce stress, improve academic performance, strengthen abilities for concentration and help children and educators thrive as a community of learners.
Prior grants by the BEF that have developed and enhanced student support in the Bedford Schools include training in the Mindful Schools techniques, Collaborative and Proactive Solutions, classroom Yoga, and the Igniting Sparks curriculum.
Each of these programs assisted teachers with exploring and implementing different approaches to help students at every grade level overcome obstacles to their academic success while promoting overall mental health. These programs have helped students maintain focused attention, form more accurate perceptions of each other, work cooperatively, and think more clearly, especially under pressure.