Donate to the Bedford Education Foundation
Every day your child benefits from the exceptional Bedford teachers and staff who motivate, educate and inspire them to be their best. Funds raised from the Honor Thy Teacher Campaign go directly to support educational programs and professional development throughout the entire district.
When you make a PayPal donation please indicate the name and school of the teacher you would like to honor and they will receive a personalized note informing them of the donation. Suggested minimum donation is $25.00.
The BEF relies entirely on donations to fund its operations.  In order to fund as many grants as possible, BEF raises money all year round.  Please consider how you can make a difference by making a contribution. 
Donate By Mail
You can mail a check or credit card donation. Simply download the donation form, and return to:
Bedford Education Foundation
PO Box 10121 
Bedford, NH 03110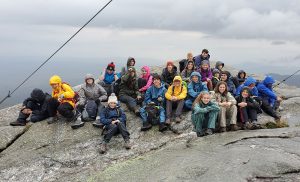 The BEF is a registered 501(c)(3) corporation and as such your donation may be tax deductible.  Our federal tax ID number is 02-0486850. 
Matching Gifts
Many companies offer an employee matching program for charitable contributions each year.  This is a tremendous opportunity to magnify the power of your gift and take advantage of "free money".  Contact your company HR representative to find out details on your company's program and help BEF reach its goals.
Donations of Stock 
There are some significant potential tax advantages for making a gift of stocks and bonds to a favorite charity. Generally you can:

Receive an immediate tax deduction for the value of the donated stock at the time you donate it.

Avoid paying huge capital gains taxes on stock that has appreciated significantly in value since you purchased it.

Reduce your taxable estate by donating stock to a charity.
As the rules governing these donations and applicable tax benefits can be quite complex, please consult your accountant or financial advisor about your personal situation before taking any action.
If you wish to donate shares from your stock holdings, please contact us at donate@befnh.org for more information.
Corporate Sponsorship
Throughout the year, BEF welcomes Corporate Sponsors to help us deliver the BEF message to the community. If you are interested in working with the BEF as a corporate sponsor, please email us at info@befnh.org. We also welcome barter for services we would require for our organization.